Strahov Monastery
One of the most stunning historical libraries in the world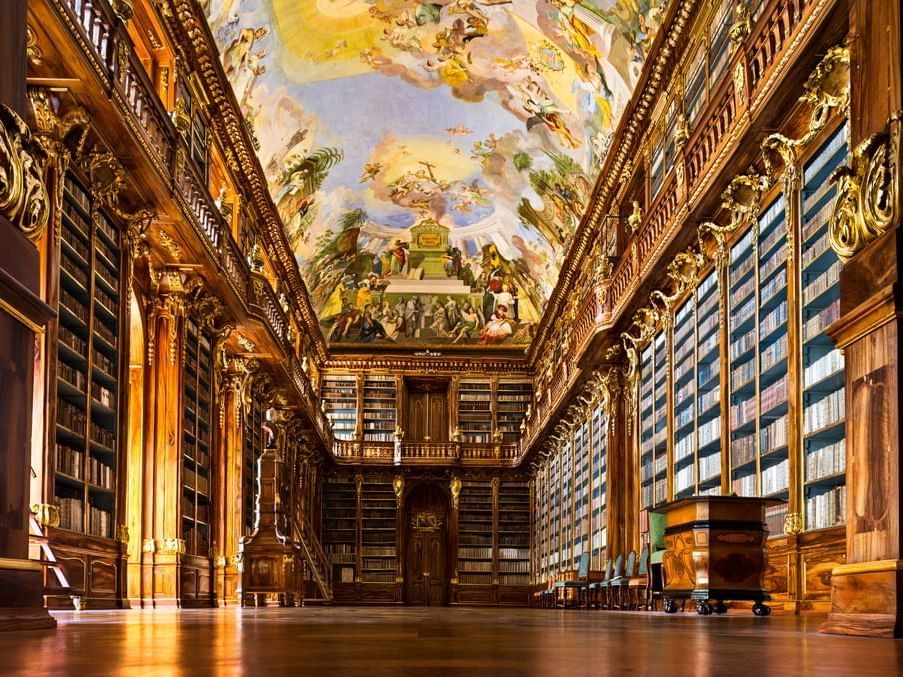 The history of the Strahov Monastery dates back to the 12th century and is considered to be one of the oldest monasteries in the Czech lands. It has been home to monks for centuries as well as the center of education and art. The dominant part of the Monastery is the Baroque library which is one of the places well worth seeing once in your life. The Strahov Library is one of the most valuable and best-preserved historical libraries not only in the Czech Republic. It keeps over 200,000 books, including over 3,000 manuscripts and 1,500 originals, stored in a special depository.

The monastery is open to the public all year round and tours are held almost every day.
Take the virtual tour now, book accommodation at Hotel Savoy Prague & come and see for yourself!
Monday9 am - 5 pm
Tuesday9 am - 5 pm
Wednesday9 am - 5 pm
Thursday9 am - 5 pm
Friday9 am - 5 pm
Saturday9 am - 5 pm
Sunday9 am - 5 pm