Welcome to Hotel Savoy Prague
Find our 4-star hotel next to the Prague Castle - UNESCO heritage
Welcome to the 4-star stylish & luxurious & charming Hotel Savoy Prague.
It is situated in a prominent historical quarter of Prague in a building dating back to the early 1900s.
It is only 5-minute walk from the Prague Castle complex and its lush gardens listed in the exclusive UNESCO heritage.
Many other Prague´s famous places listed of interest in the UNESCO heritageare just in a short walking distance.
The public transport, just few steps from our Prague centre hotel, enables easy and comfortable access to most of the city attractions.
Hotel Savoy Prague offers romantic wedding venues as well as rooms for meetings or private events.
Our goal is to provide our valuable guests with not only accommodation but above all with an unforgettable experience.
We look forward to welcoming you!
Discover Special Offer
Enjoy great savings on your stay at the Hotel Savoy Prague
Hotel Savoy Prague shares pre-Christmas presents! Discover the offers and book a room directly with us. We are looking forward to welcoming you!
View Special Offers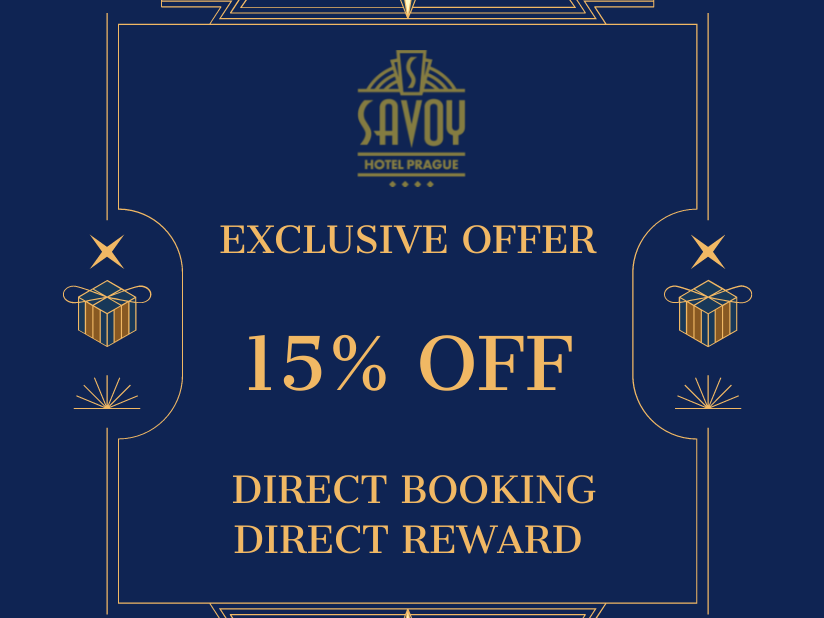 Savoy Prague guarantees the best available rate on direct booking.
15% OFF
Enjoy great savings and book the accommodation of your dreams!
Read more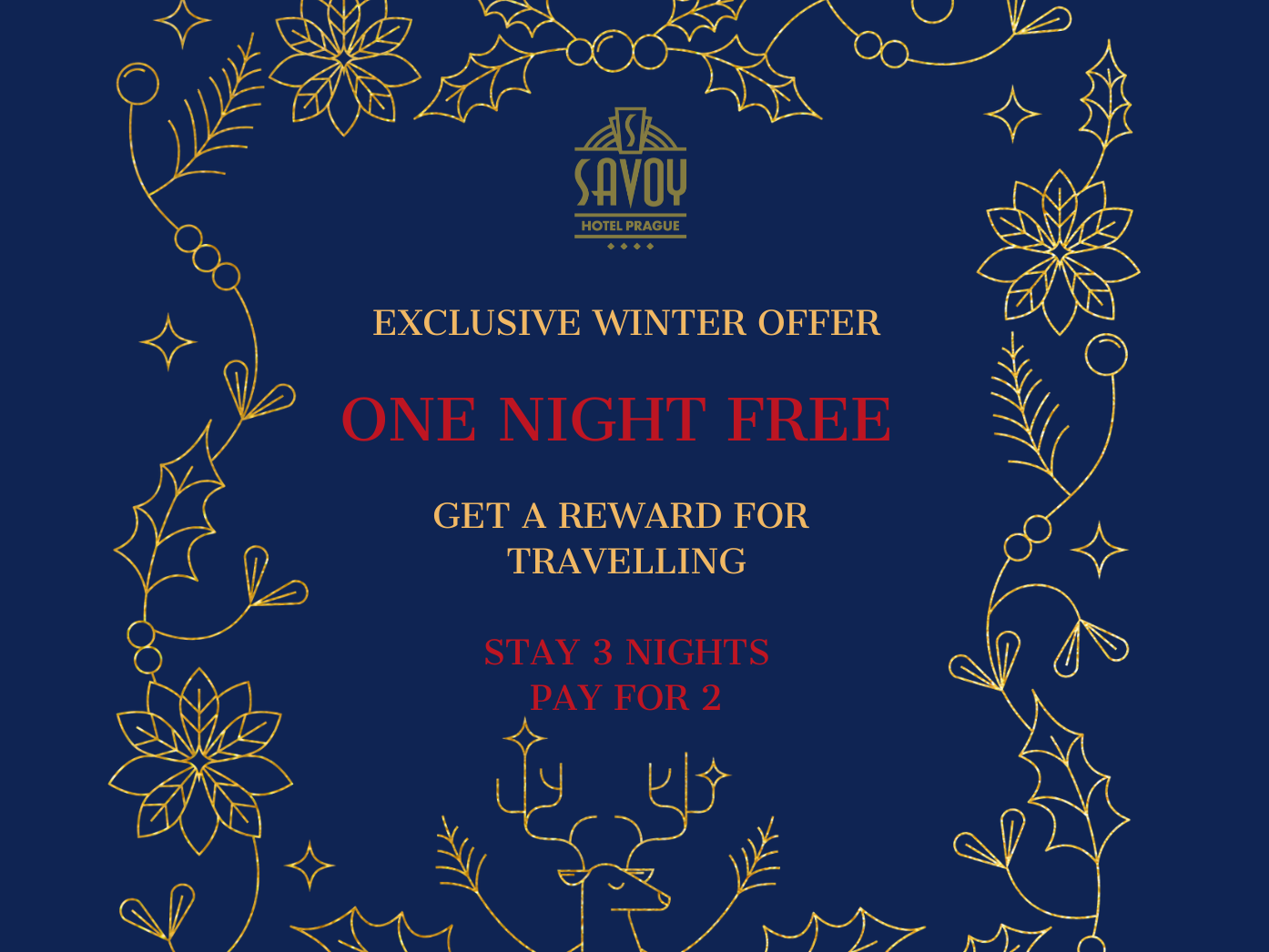 It is our pleasure to grant our valuable guests an Exclusive Winter Offer
Stay for 3 nights from Sunday to Thursday
Pay for 2 only!

Read more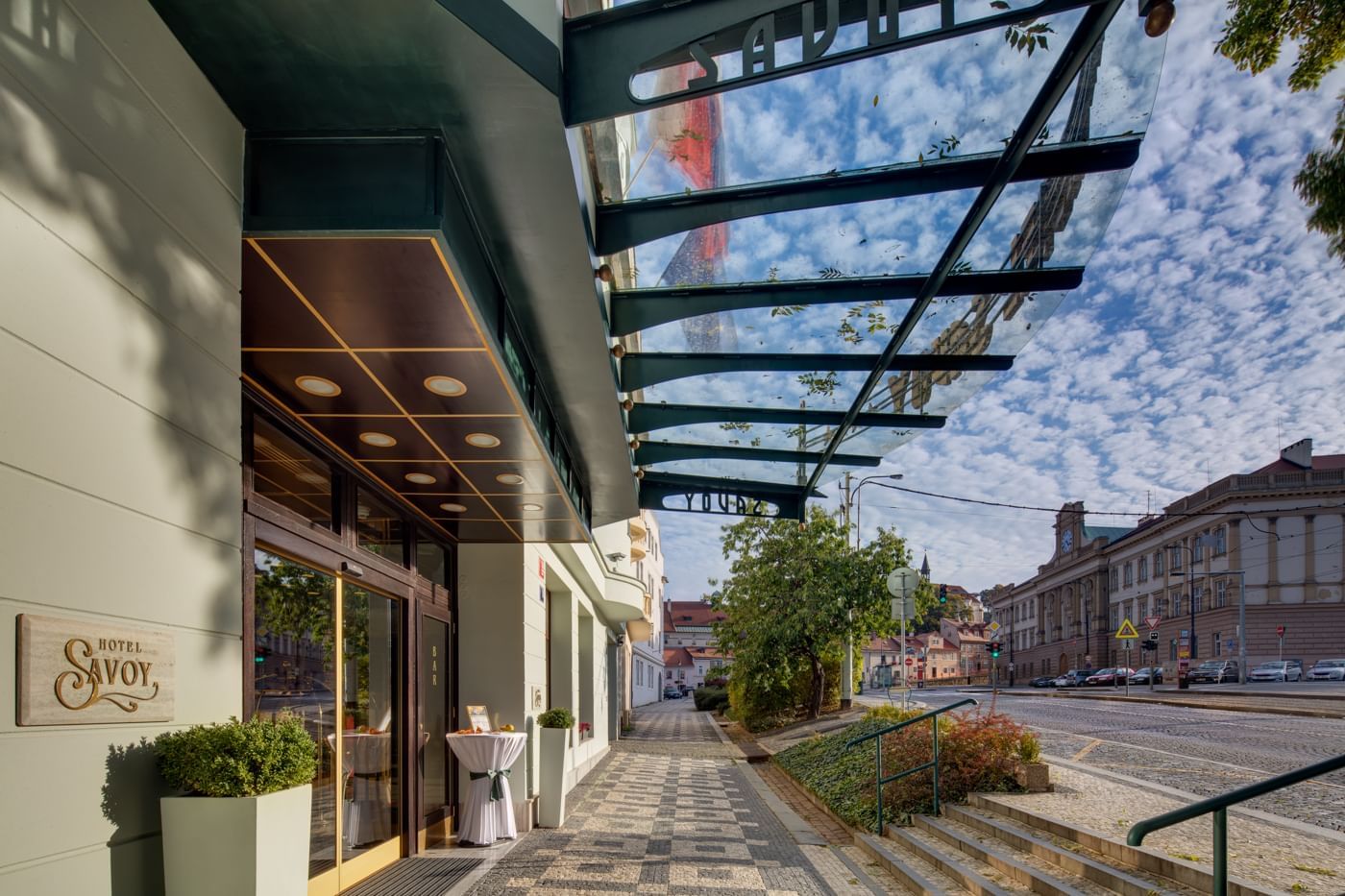 Very neat hotel for a comfortable stay in Prague.
Fantastic staff and delicious breakfast.
Very comfortable, stylish and quiet hotel in an excellent location.
Hotel Savoy Prague is an absolute delight!