Loreta
Significant pilgrimage of the Christian world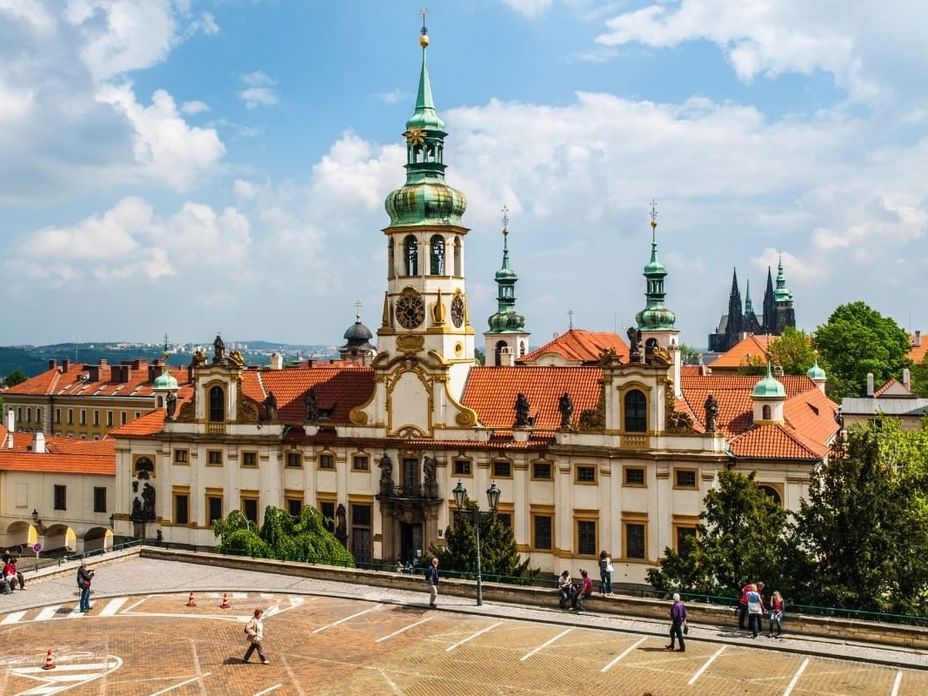 For more than 300 years, there has been a remarkable area of ​​Loreta in Prague, Hradčany, consisting of ambits, the Baroque Church of the Nativity, the Holy Hut and a tower with a clock and a world-famous carillon.
The history of this place of pilgrimage, until recently the patron church of the founding Lobkowicz family, is often very eventful and includes not only the peak of Baroque in Prague, but also preserved traces of the spiritual life of the church in the Czech territory.
Visitors will certainly be charmed by the carillon with 27 Loreto bells, which encourages visitors to pray every hour. At the time of its commissioning - at the end of the 17th century - it was a real attraction in the Czech environment.
It was dedicated to Loreto by the wealthy merchant Eberhard from Glauchov. The author of all thirty signed bells is the Amsterdam city bell ringer and cannon maker Claude Fremy, who made them between 1683-91.
The Loreto is a cultural heritage nowadays, where exhibitions, concerts, and different cultural events take place.
Monday10 am - 17pm
Tuesday10 am - 17pm
Wednesday10 am - 17pm
Thursday10 am - 17pm
Friday10 am - 17pm
Saturday10 am - 17pm
Sunday10 am - 17pm